5
January
Why to integrate Cashless Payment Solutions for mobile apps
Posted by

Vijay Dwivedi
1.22 K views
According to a study about mobile wallet usage, the compound annual growth rate for mobile wallets is 80%, between 2015 and 2020. This adoption rate also makes the businesses to look forward to implementing cashless payment solutions. Mobile apps are the responsible asset for making this solution feasible.
Recently, in 2016, Narendra Modi, the Prime Minister of India, took an initiative to eradicate black money from the country. This initiative lead to promote the cashless payments across most of the mediums. November 2016, is notable for demonetization initiative in India. This moreover lead the businesses to understand the importance of cashless payment solutions.
Benefits of Cashless payment solutions
Cashless payment not only helps the users by providing easy payment option but also benefits the business.
Less paperwork
Lesser number of employees required to handle the cash counter for retail industry
More transparent, scalable and more secure system operations
Mobile app development get more market opportunities
Reliable solution for money transfer in case of foreign exchange
There are several ways of going cashless. Mobile app development for cashless payment solutions is one of them. It helps the business to offer an easy payment solution to the customers. This not only helps the business to move from a cash driven economy but also give the convenience of being customer friendly.
Net-banking solution
An online transaction or transfer of money from one bank account to another is called net banking.  This is, however, the most convenient way for a business for payment process. There are three services available for such a kind of transfer:
National Electronic Funds Transfer (NEFT)
Real-time Gross Settlement (RTGS)
Immediate Payment Service (IMPS)
By NEFT, the money gets transfer during the bank working hours. RTGS is used for high-value transactions starting from INR 2 lakhs. IMPS fund transfer is used for emergency transfer. This facility is available 24/7. Also, the user can add recipients for frequent transfers.
Plastic money
There are mainly three types of plastic money card:
Debit card
Credit card
Prepaid card
Debit cards and credit cards are issued by the respective banks. Prepaid cards, however, can also be issued by banks. These are mainly useful for online payments. There are few payment gateways to carry online transactions using plastic money. The most popular payment gateways are noted to be PayPal, Google Wallet, 2Checkout, Authorize.net and Amazon payment. This method of transaction is, moreover, one of the favorite cashless payment solutions for the users that a business can offer.
A business can adopt the usage of plastic money through their mobile apps. They can securely add a feature of 'add card' during the mobile app development. This can make their smartphone app user and transaction friendly.
Mobile wallet
A mobile wallet is the most popular virtual wallet. There are different types of mobile wallets to address the business requirements.
Peer-to-peer payment mobile apps
You can make a payment request via these mobile apps and the person who owes you money can transfer the amount due directly to your account.
Loyalty and coupon-based wallets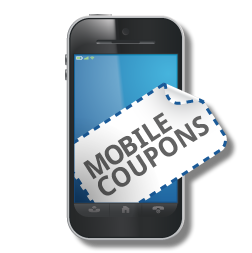 These type of mobile apps are useful to maintain all the loyalty cards under one shade. Starbucks mobile wallet offers app-only promotions. Moreover, it is a popular choice among the young users.
Messaging app wallets
The users can use messaging apps such as Facebook messenger for financial transactions with the use of integrated PayPal payments.
Crypto-currency wallets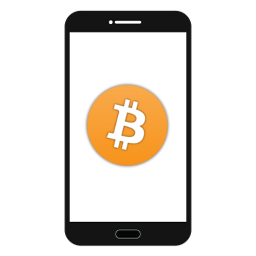 There are many mobile apps that offer the payment through crypto-currency. Bitcoin, however, is the popular currency for such wallets.
Top Mobile Wallets in India

Paytm
Mobikwik
AirtelMoney
Freecharge
mRupee
Conclusion
LetsNurture, a leading IT service provider, can serve you with your mobile app development and website development requirements. We have an in-house team of developers that are up-to-date with the technological trends. If you want to utilize similar solutions, we would be happy to guide you through. Please feel free to contact us at info@letsnurture.com.
Please visit our portfolio and let us know your feedback.