9
January
Can Trump control American weather?
Posted by

Ketan Raval
913 views
Meryl Streep, a Hollywood elitist, just stunned the media with the anti-Trump speech of him being non-empathising, at the Golden Globes awards 2017. Her speech was in reference to the shaming of Donald Trump over hilariously enacting the disabled reporter of NY times. Few people consider this to be fake and few duly support Meryl for talking about it. Also, recently, as a part of his victory tour in Indiana, Donald Trump warned that U.S. companies will face "consequences" for outsourcing jobs overseas.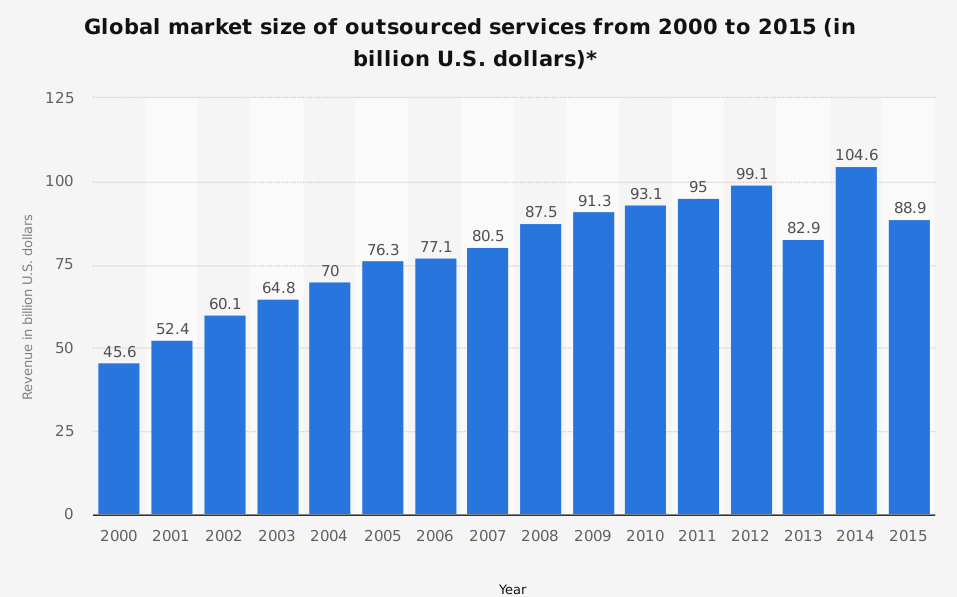 Statista noted the outsourcing revenue as 88.9 Million USD for the year 2015. This is a huge capital that is noted for outsourcing. Trump addressed this as an issue for the US and frequently threatened during the election campaign that his administration would put a 35% import tariff on goods made by American manufacturers that moved jobs offshore.
"We" entrepreneurs—have set up all these outsourcing companies that virtually run America now. -The White Tiger by Aravind Adiga.   

The consequences are yet not disclosed by Mr. Trump but let's find out the subsequent effects of anti-outsourcing.
Trump's call on Climate change
Donald Trump has denied climate change impact, calling it a hoax created by China. But this is an outrageously developing concern to countries like South Africa. Carbon emission from America seems to be a disproportionate cause for the drought leading crops to wilt across seven countries in southern Africa. The UN says that the repercussion of the same is acute malnutrition for 1.3 million children in the region.
According to a draft UN report, the world's richest countries are increasingly outsourcing their carbon pollution to China and other rising economies. The per capita greenhouse gas emissions from these outsourced countries are still below those in America and Europe. It is a gap that China and India regularly cite at climate talks to deflect pressure to cut emissions.
Outsourcing manufacturing of few products to the developing countries will not only address the issue that impacts climate change but will also cover the image of the country that outsources.
Why is outsourcing a good option at the time of natural calamities?
Natural disasters have accounted major shutdowns of the businesses for a longer period. The delay in the re-run of the operations has cost the company almost a fortune. This can be easily avoided. How? We will see.
Last year in September, the Hurricane Matthew had created a lot of trouble for Southeastern United States, Eastern Canada and other parts of America. Around 10.5 billion USD of damage has been noted overall. This not only has impacted many of the lives but also created a downfall in the comprehensive GDP. It became the first Category 5 Atlantic hurricane since Hurricane Felix in 2007. This disturbed the US economy by shutting myriad businesses.
In January 2016, a major blizzard had hit the States costing $3 billion economic losses. This especially affected the Mid-Atlantic States. Recently, half of the States is under a six feet of snow. These kind of calamities create a state of vulnerability especially in countries experiencing economic transformation like rapid growth, urbanization and social changes.
Imagine if you already have a team that is working for you while your area is hit by a (Godforsaken) sudden heavy snowfall. This sound physically impossible. But now when you have 'outsourcing' as a viable option, this won't sound impossible. There is a team working for you even if your are at your festivities.
Another rounded aspect of outsourcing is when the servers won't listen to you even after the disaster has subsided a longer while ago. This creates a chaotic hassle for the companies who already lost too much of time in reassessing the process. IT outsourcing is an angelic boon at this situation. The companies can rest in peace (not forever) knowing that they have a backend support at another corner of the world.
'No Trump' card for outsourcing
Trump proposed a 15% tax on companies for outsourcing jobs and a 20% tax for importing goods. Marco Rubio, the United States Senator for Florida, believes that international trade is good for the US. The people of the United States have a mixed reaction towards this approach.
Though thinking about factors like geological differences, climate differences and cultural differences, outsourcing is a benefit, no person would deny. You got a team working for you while you are celebrating festivity. Outsourcing is a good practice for businesses that wants to grow globally with acclaimed international benefits.
LetsNurture – an IT service provider to be your backbone
LetsNurutre has IT solutions to foster your requirements while you are fighting back the natural calamities. We won't let your work hinder your family time or holiday time by providing backend solutions. We have in-house expertise for your IT requirements ranging from android app development, iOS app development and website development. LetsNurture thrives to effectively deliver IT-enabled business process, application service and infrastructure solutions for business outcomes. Please feel free to contact us for further queries at info@letsnurture.com.