Goals and more goals. Lets Nurture has a bagful of them. And if you grab just one, you are a winner! The month of June just got over and it did not rain at all to the surprise of many.
But at Lets Nurture, it was raining goals, achievements, new employees and more. So here's what we had in the month of June:
Creative Crackerjacks
Lets Nurture has always been quite lucky when it comes to having a highly creative team of employees…and the best part is that the spark of creativity is observed at the training sessions which are held for amateur professionals. The keenness among the authorities to find the best of talents has led them to have some very skillful professionals.
The company found 2 gems, Priyanka and Ketan who have now joined as Android and PHP developers at Lets Nurture. The new trainees that are getting trained on the iOS technology are Gati, Dhaval and Ashutosh. The Business Department of Lets Nurture was joined by Parth, who is a dynamic Business Developer and an proficient Tech-Blogger.
Rendezvous with Martin Wijnbergen on 7th June
The knowledge of business communication is a powerful tool and is very much a part of every organization. On 7th June we had a visitor from Holland, the land where beautiful tulips grow…Mr Martin Wijnbergen; who is a creative designer, entrepreneur and a dear friend of the Nurturer, Mr Ketan Raval. Martin provided insights on European culture, the market of consumers in western countries and other creative aspects.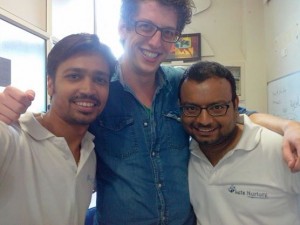 As the evolving economies are inculcating the the culture of powerhouse nations; Martin explained about the cultural collision, the pros and cons of it and the traces left behind by different cultures. Martin left the team leaders and senior employees of Lets Nurture in high-spirits we must say!

Nurturing, Goal setting and Beyond
It is very important for the employees of any company to cope with the new technologies, latest enhancements,and the ever-changing ways of corporate behaviour. To make sure that it happens in the right way, Ms Asmi; a successful IT consultant, conducted one on one sessions with the employees of Lets Nurture to know about their goals, difficulties and provided apt counseling to overcome their difficulties.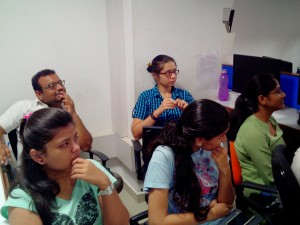 The monthly meet for the SEO and mobile developers was also conducted by the Team Leads and Project Managers to ensure smooth and stress-free working of the employees. The upcoming goals and agendas were also discussed in the meeting which gave great and expected outputs to the company. The regular skill enhancement sessions for the trainees are also conducted at Lets Nurture regularly.
Alluring Apps and Website Crafting
Our team of developers always believe evolving and making a mark by crafting new applications and websites. Here's the list of websites we worked upon:
3D Printer Leasing Web Portal
We have successfully delivered a project for 3D Printer leasing company, it was very good project where we had to create customized preview of STL file for 3D model preview.
Martinhal Beach Resort & Hotel Booking Website
We have been working various property & hotel booking website. Martinhal is one of the top notch website we have developed. Customer is very much satisfied & we are in discussion for mobile app development as well..
Hobieclub Website Delivered
Client is from Hongkong & very much enthusiastic about Sailors & community. We are glad to deliver this with a satisfied feedback.
Beacon & Chromecast App Development
During Google i/o we demonstrate few fantastic stuff like beacon demo, chromecast app development.
Google I/O Event: Lets Nurture Hosts the Screening
Our company was proud to have received co-operation and participation from Google Developers' Group of Ahmedabad for being present at the Google I/O event screening at Lets Nurture. The who's who and the most experienced developers along with the employees of Lets Nurture had the best time as Google unveiled mind-blowing android technologies out of its tech-kitty.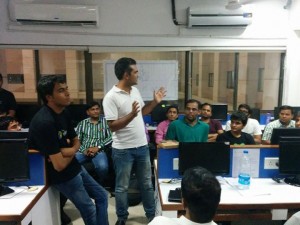 As a result, you can now wear and drive Android!
GESIA Awards: A Melodious Lead
Priyank and Prachi represented Lets Nurture at the GESIA Awards Night and proved that we are not just an IT company but are also blessed with brilliant artists!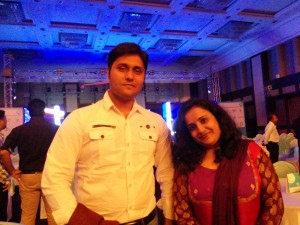 The duo performed a melody 'Mile Sur Mera Tumhara' in front of a huge audience including foreign delegates and displayed their musical streak. They were the lead singers at the GESIA Award night and we are thankful to the GESIA authorities for providing us with this golden opportunity.

Birthday Time!
As we always want an opportunity to celebrate and party, birthday celebrations are the most awaited occasion. This time we had a blast by celebrating birthdays of Harshil, Ilesh, Navdha, Priyank and Ankita!
Keep reading this space for more!