"Give me six hours to chop down a tree and I will spend the first four sharpening the axe." – Abraham Lincoln
Saturday, 19th April 2014, day full of energy, enthusiasm, presentations was observed at Lets Nurture. Such presentations, Group discussion and sharing of new and updated technical knowledge currently existing in the market is necessary to share among colleagues to improve and increase the productivity at workplace among each other.
Skill improvement session was organized for Web , Mobile and Marketing team.
Web team spent time on learning following stuff during skill improvement session
Yii framework, configuration and why Yii?
Magento Theme integration and basic setup + common issue faced at time of development
Introduction to WordPress Multisite development
Introduction to WordPress woo-commerce plugin
Introduction to WordPress Theme framework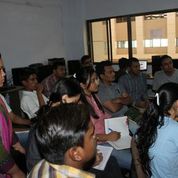 Topics covered for SEO TEAM
Inbound Marketing & Way of doing it
Advance SEO technique
App Marketing & App Analytic Improvisation
Creative  ways of Content creating and importance of content marketing
Twitter Marketing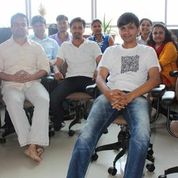 Learn From your own mistakes.
We arranged a special session for learning from our mistakes.. it was post review session for the recent application we developed in android and iOS . Our aim was to retrospect and  find out what could have been better. There is always a chance of improvement. What new things developers learned during this application development, new bugs we discovered and a lot other stuff.
Social Sweep Post Delivery Evaluation for both iOS & Android.
Estimated vs. Actual Timeline
New Skills Acquired
Issues/Challenges
Future Enhancements
Revenue Model(In-App Purchase)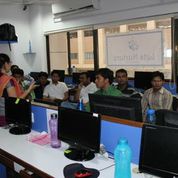 Post Delivery Evaluation – Requirement & Process
How to Evaluate
Why Evaluate
Process of Evaluations
Monitoring Process
Parameters for Monitoring and Evaluation
Code Review & Analysis
Performance Analysis
Coding Best Practices
Code Commenting & Clean up
Code Repository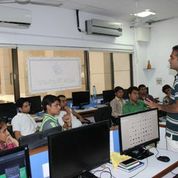 Apple/Google Play Developer Account Management – Best Practices
Developer Account types & access levels
In-App Purchase Options
Certificates/Provisioning Profile
Advance Issues
LetsNurture had a great experience where they learned lot of new things and got updated and had discussions and query solving among each other. We got a great response from all our team members and we are planning to conduct such Tech Event every month in our Company to enhance knowledge among each other.
To Join Lets Nurture team, Contact Us