Chatbot Development

Instant messaging which started in early 90's, became popular as a great way to communicate on 1 to 1 basis. Soon this informal way of communication was known as chats. From ICQ to AOL, Yahoo Messenger to GTalk and WeChat to Whatsapp – instant messaging has toured a great journey on its own. Since last 25 years, chat services have become better and efficient with allowing us to send not just text messages but sharing images, videos, locations, doc files, etc. Chatbot Development is definitely going to help businesses to prosper as the potential customers are going to get much relevant information on their hands in no time.
What are Chatbots?
No one had ever thought to use chat for the business purpose, just because they were supposed to be informal communications. But in developing countries like India, people started using Whatsapp Chats to order products and for getting services locally. This inspired facebook to introduce Chatbots in Messenger, which meant that to talk to the customer representative of the company you need not hold the line for minutes. This is the most favourable advantage of the Chatbot Development.
The Chatbot is an AI based chat option, by which businesses can now make their own chat representative for the Messenger to tackle the most reasonable queries by the customers. Chatbot development creates chatbots which is nothing but an austere software that interprets anything you type or say and accordingly respond by answering or executing the command. Most popular example of a bot in chatbot development currently is Apple's Siri. But facebook has taken a leap from these personal bots by amalgamating two most popular technologies – instant messaging and artificial-intelligence.
Chatbot Development for Different Industries
Facebook has already come up with  API for the developers to help the industry at large so that every company just like their face-book page can have Messenger Chatbot development which can help users to do most of the things like ordering, knowing order status, call of action, etc. Technically these Chatbots could replace 1800 numbers (helpline) and with already 900 million active users on Messenger, it will be an advantage to the Companies to cater their customers right through the chatbot development.
The best I think would be that we need not install so many apps to communicate with so many different businesses that we generally interact with. With chatbot development, communication will be more informal, just like we are talking to one of our friends on messenger. Simple texting will do all the thing needed and rest it's the AI behind that will decipher your words to come up with the most appropriate expression making you believe as if you are chatting with a human back there.
Why is Chatbot Development needed for your business?
There is no business which doesn't want to grow and growth comes out of two things – quality product and market presence. You need both of them together to grow and sustain. Lets us see how chatbot development can help your business :
The smart AI technology in Chatbot development will ensure it uses right expressions while conversing.
The knowledge of Chatbot can be vast which it can use efficiently in chats.
The response time taken by chats is within a second not letting the customer wait.
The data of chat though bots can be used more appropriately for the quality analysis.
This will not only save lots of time but also money that is spent on different platforms.
Chatbots will not only answer the queries but can initiate the action if programed.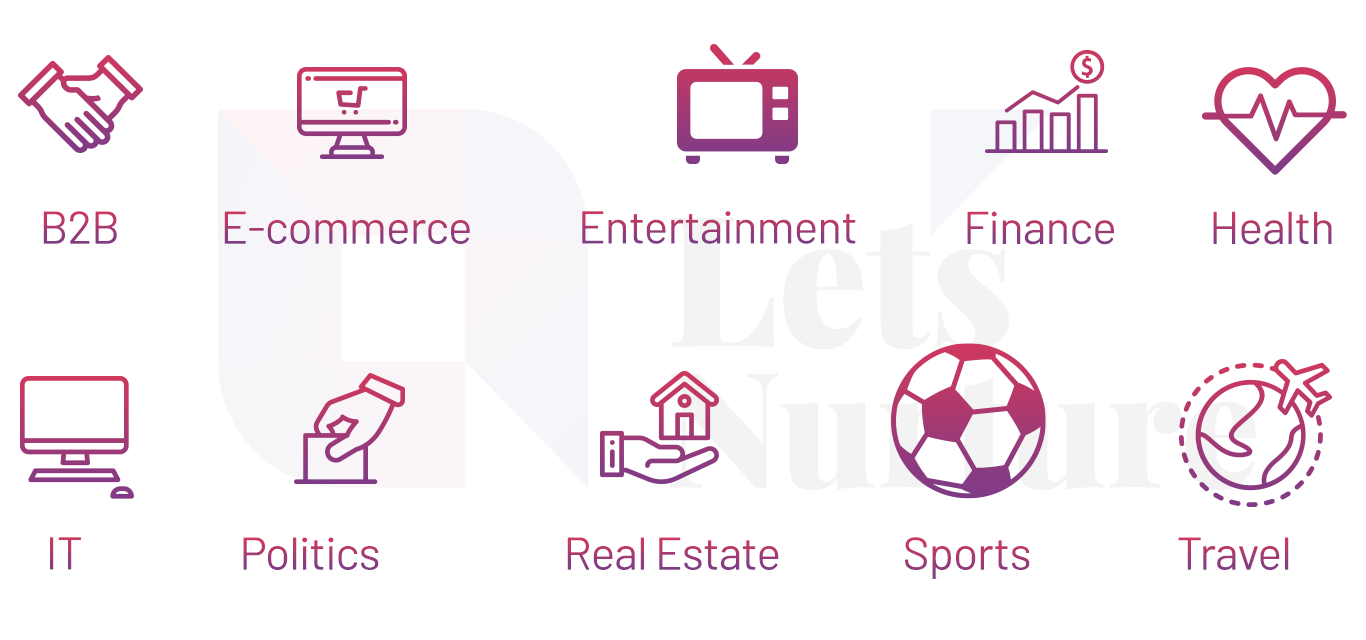 Thoroughly competent LetsNurture team has been able to understand and proved their grip in chatbot development to sync with requirements of different industry verticals. Catering your customer on Social Network is the way the future is looking up to . All this is few clicks away for your business, which will grow multi-fold.
If you want to direct submit your requirement regarding chatbot development click here.