Apple sets a new standard with the release of iOS 11 from September this year. Now, most iOS devices will run on iOS 11 in some time, making iPhones and iPads better and more capable than ever before. With iOS 11, iPhone and iPad are the most powerful, personal, and intelligent devices they've ever been. Being a leading iOS / iPad / iPhone application development company in India and USA, our iOS app developers are super excited to get their hands to unlock new features while building custom iPhone applications to let customers use all the required features more efficiently and flawlessly.
What's new in iOS 11 application development ?
Bolder Navigation – iOS 11 i

mprovised clarity for browsing with navigation bars including large and bold tiles.

Clearer Icons –

Thicker stroke weights and filled-in shapes to keep icons minimal, with improvised contrast.

Augmented Reality –

 

Seamless blend of realistic virtual objects with the real world.

Face ID:

Your iPhone app can integrate with the system's biometric security features to offer secure, familiar authentication that people trust.

AR apps and Games: Add Virtual objects or characters to your real world. \\https://www.youtube.com/embed/qQZIzbuymrw
Near Field Communication: iOS 11 compatible iPhone applications can wirelessly read data from electronic tags attached to real world objects on supported devices.
Animated Emoji: iOS 11 allows sending custom animated messages that uses uses your facial expressions and voice.
Drag and Drop –

Use single finger to move selected text, photos or other content from one location to another, even between apps on iOS devices like iPhones and iPads.

Safe area layout guides –

Prevents content from underlapping the status bar, navigation bar, toolbar, and tab bar within layouts – ensures insetting of content.

Typographic Changes –

Readability throughout the system, with increased text sizes and weights. Also, offers a range of larger type sizes for users with accessibility needs.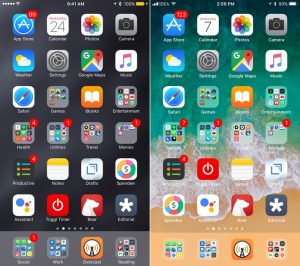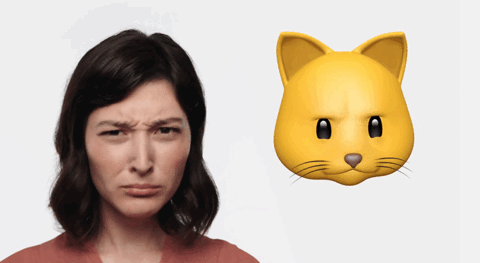 Is your existing iPhone app iOS 11 compatible?
Running iOS 11 on phone may affect your application, with Apple's decision to drop support for 32-bit apps. According to Analytics firm Sensor Tower, 8% of all iOS apps, i.e. about 187,000 apps on the App Store will become obsolete. Mobile app owners need to identify whether their apps are going to get affected with iOS 11 release or not. Get in touch with us to do a free analysis of your iPad / iPhone application to check iOS 11 compatibility.
Source: Sensor Tower
Is upgrading your 32-bit app to 64-bit app necessary?
YES! If you don't convert your app into 64-bit support latest Apple devices, you might lose most of your audience.
Are there other benefits of upgrading your app to 64-bit?
HELL YES! Converting your app into 64-bit will not only boost performance on iOS 11 but also minimize the battery consumption.
Also, iOS 11 App Store is up with more vital redesign.
Can any 32-bit iOS app be converted into 64-bit app to work with iOS 11 devices? What if not?
Some apps can be converted to 64-bit app, some can't be. In order to identify whether it can be converted or not, iOS developers need to examine libraries and frameworks of your app. Incase if your app is not convertible to 64-bit app, our developers can come up with alternative libraries and frameworks to make the app running in iOS 11 supported Apple devices.
How Let's Nurture can help you?
Build/Upgrade your app for iOS 11
Let us help you build a new app or convert your existing iOS app to 64-bit iOS support app that provides an optimized experience, taking advantage of the all-screen Super Retina display of iPhone X.
Let us take your business to next level through AR app development, by helping you build a better connection with your existing customers, also to attract new ones by integrating ARKit with your application.
Secure In-app purchase with FaceID
Let us help you integrate Face ID with your app to Authenticate in-app purchases – securing payment, letting users to have quick access to app with just a glance.
Let's Nurture is here to bring your ideas to reality. Reach us for your iOS 11 App Development or a free consultation at +91-9374444800 or mail us at info@letsnurture.com.