BLE / iBeacon App Development
What is iBeacon / BLE Device? How does it work?
Beacon is a piece of hardware – Size can be varied based on range & battery size but usually like small cheese cube. Basically, it transmits a Low Energy Signals with Bluetooth 4.0 protocol. It has a range of sending signals up to 400 meters. ( Effectively around 50 meters). Smartphones / Smart OS and Beacons is the best example of dual technology combined in BLE App development. Smartphone with an app can receive this signal as well as can trigger action accordingly.
For example, if you are having iBeacon App Development and you tick Beacon device with any of your important belongings (Bag), you can get a notification when your bag goes out of the range specified in the app, also you can get the notification when it comes within range of your app. With the use of Bluetooth protocol, there are also many proximity based solutions possible. You can also read our blog posts on iBeacon App development.
LetsNurture Renders Proximity through BLE / iBeacon App Development
Proximity Based Solution using BLE Device allows business to collect more data , accurate data, For example, if beacons are installed for each department of one big retail shop, it can help to collect data app user accessing which department at what time, what offer is being consumed more etc. As a retailer, you definitely want to woo more and more customers and promote your brand. LetsNurture has an experience of crafting amazing beacon apps for retailers, entrepreneurs, and others. Apart from the fantastic iBeacon app development, we also provide our own beacons with the logo of LetsNurture embossed on it. We have worked with various industries for implementing beacon technology.
Our iBeacon development/ BLE App Development provide numerous utilities to the clients. Some of them are mentioned below:
Smart interactions with your customers
Push notifications designed according to your client's needs
Beacon enabled payment systems
Also, History and information of your clients
Moreover, We have our own iBeacon

What kind of BLE Apps have we developed?
Heart Rate Measurement using BLE Sensors
Temperature & Humidity Measurement using BLE Sensors
Proximity Based Deals/ Coupon App
BLE/iBeacon based Museum Application
Also, BLE / Beacon Based City Tour Guide App
Through BLE App development, LetsNurture has its own beacon device. We also have developed multiple POC with BLE Device. Our Proof Of Concept also includes heart rate measurement, Retail Experience, Temperature & Humidity sensors. Moreover, We have also developed a proprietary campaign/context management system that allows administrators to manage anything from driving traffic to a hundreds of stores using a discount mechanic to guiding visitors around large attractions, unlocking value-add content as they go.
Our iBeacon App Development Process
Variety of Industries we can work upon with an iBeacon Technology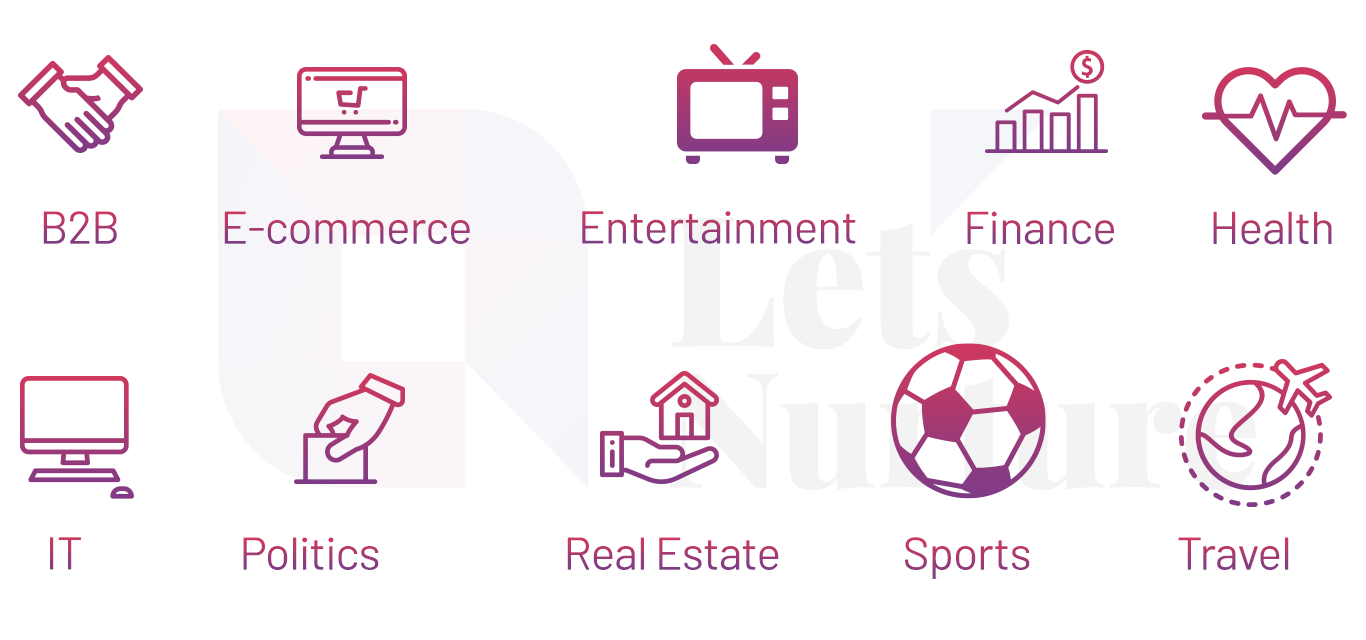 Transform your business experience with Proximity Advantage using BLE / iBeacon App Development and Devices
We also have been a brand that has boosted the business of several companies through ibeacon development or BLE App Development. LetsNurture thinks that Beacons/iBeacons and BLE technologies are awesome. Why not share your thoughts with us on Beacons or approach us for your requirements? Get in touch with the right person For iBeacon App Development here.