WordPress Responsive Website For Crowdfunded Forum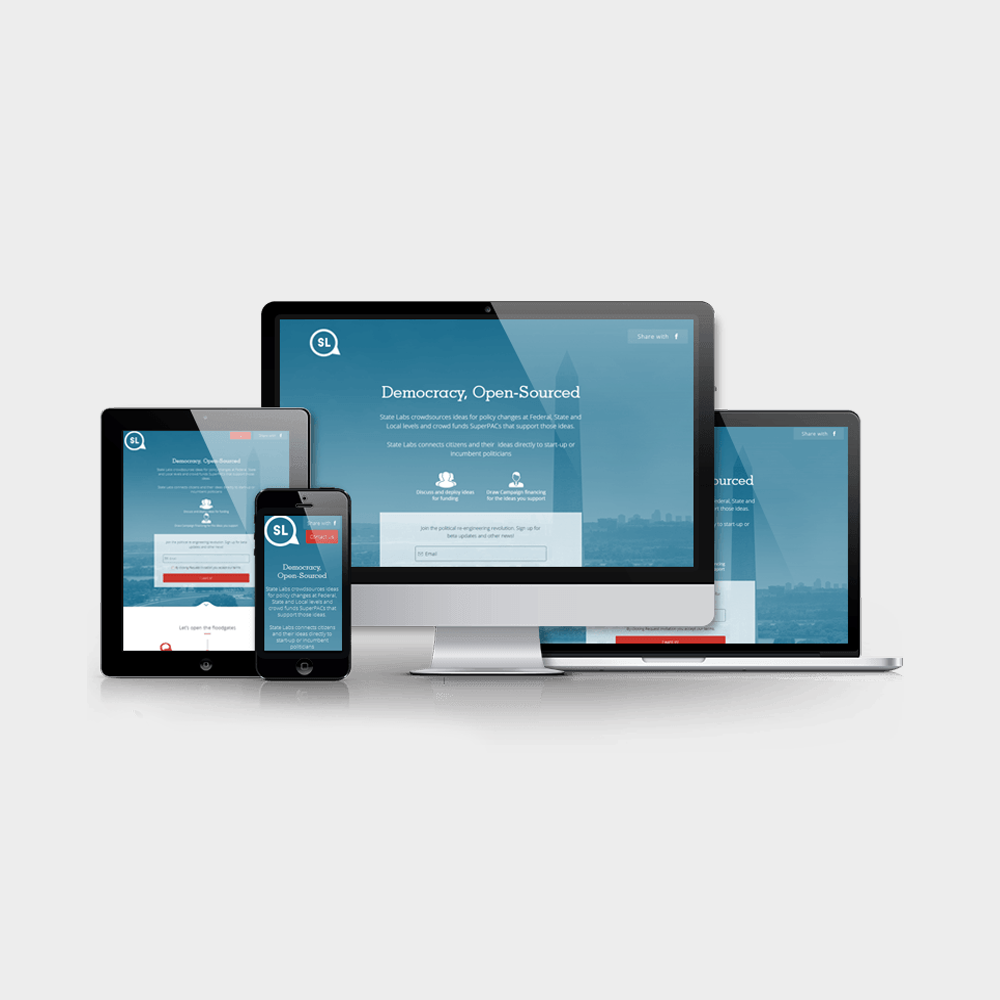 Technology : Wordpress,Bootstrap, Responsive
Operating System : All
Project Duration : 2 Weeks
Category: One Page Website , HTML5 , Crowd Funding
Project Details :
One Page landing site for A new Crowd Funded Forum about lobbying for new legislations in USA.
State Labs crowdsources ideas for policy changes at Federal, State and Local levels and crowd funds SuperPACs that support those ideas.
State Labs connects citizens and their ideas directly to start-up or incumbent politicians.
Looking For Similar Solution?