20
February
Team Let's Nurture Debuts in Socio Corporate Cricket League
Posted by

abhishek amin
407 views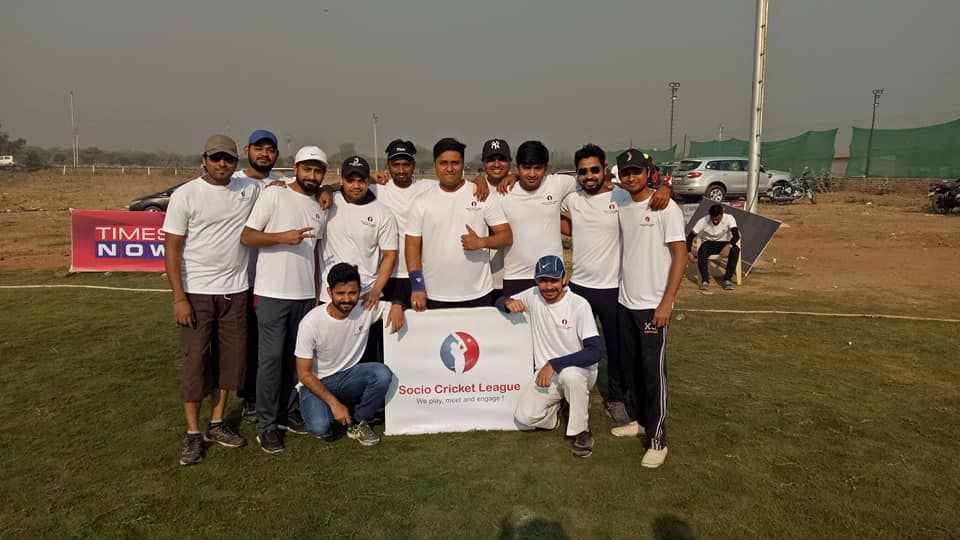 Who doesn't love to play? Everyone does. Being one of the leading website development and custom mobile app development services providers in Ahmedabad, Let's Nurture was also looking forward to take part in Corporate Cricket tournaments since long.
Socio Corporate Cricket League
Socio Games came up to organise Socio Corporate Cricket League in the end of January. Socio team provides a wonderful platform to play cricket every year where corporate teams come together and play. We, at Let's Nurture also participated for the first time in such events. We, at Let's Nurture, are big influencers already in the domain of CSR activities in Ahmedabad, so we understood the importance of participating in such tournaments to make our employees happy while serving the social cause.
With the co-ordination of Priyank Bhojak, our team lead in Business Analyst department, with the tournament organisers, we got a place in the 12 team list. The tournament was held at Sprint Recreation, a famous landmark for sports of many kind in Ahmedabad. The matches were held during weekends only in order to avoid the working days. The tournament started from 27th January 2018 and the final was to be played on 10th February 2018.
The umpires and scorers were sponsored by Cricheroes, an app for passionate cricketers and such tournament organizers to help scoring your cricket matches while broadcasting scores live ball-to-ball exactly like an International match. This is an added element of the game as we experienced it while our match was going on.
How we Fared?
We practiced with our best efforts whenever we had time during our busy schedule as majority of us were not playing since many years. There was a sheer enthusiasm amongst us to get into a much better shape before the tournament starts. We could see and feel the improvement in us while every session progressed towards the tournament. Team was led by Priyank Bhojak as a captain. He was the chosen one mutually.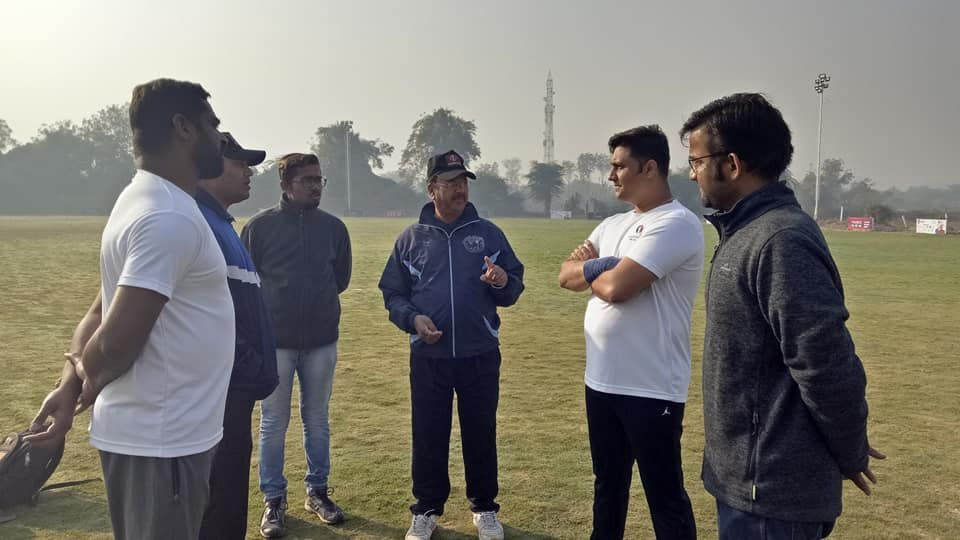 We had our first match on 28th January, Sunday morning versus Motif who were the firm favourites to win the tournament actually ended up on the 2nd positions as the finalists. All were pretty perked up to give their best on the field against them. We ended up on the losing side unfortunately but we were buzzing with pride after what we gave on the field.
We lost our second game against Synoverge in the last over which was proved to be a nail biter. That was hard to take as we were just there but couldn't get over the finishing line.
Purpose of Participation
Of course winning and losing are parts of the game only. But on the whole, sports is much more than that. We would like to thank everyone in the 15 name list and who came for practice sessions even though couldn't be a part of the final 15. These 3 weeks have helped us in multiple ways but the most important thing is that it brought interns closer than ever.
Smooth Transition for Interns
Let's Nurture brings interns every January and encourage to participate the interns along with the existing employees to showcase their talent. Interns who were unknown to many before this tournament started, are closer to the individuals as much as the existing employees. It also boosted the quality of working together and putting the best efforts while being in a team. Cricket has taught us this fact big time.
An old saying says: "Individual ambitions serve the common goal." Our overall goal was to work as a team and put our best efforts in Socio Cricket League tournament while enjoying time together.
Future Goals
We are thankful to our Let's Nurture management team, Vice President of Business and Marketing, Krish Nair and Team Lead Business Analyst, Priyank Bhojak for seamless co-ordination with the organizers in order to deliver our first participation in such competitions which has motivated the whole team and the fellow colleagues to do their best whenever an opportunity arises. Socio are going to hold one more tournament like this after 6 month time. We owe one to management and will make amends if given chance to perform anytime in the future.
If you are looking to work for an IT firm for software services, custom mobile app development, website development or IoT solutions, where you are not only bound to work but also have regular chance to cherish moments in events and festivals, Let's Nurture is definitely the right choice.