25
February
Google Developer Group Website Volunteered by LetsNurture
Posted by

Lets Nurture
4.21 K views
LetsNurture  believes  volunteering in community.  We are redesigning a website for two communities of Ahmedabad.  One is Helpline Education Trust & Second is Google Developer Group Ahmedabad.  Last Week Our Web Designing Team put some efforts into the website development and design GDG Ahmedabad Logo & updated Google Developer Group Website.
For those who do not know what is Google Developers Group. GDG is a group of volunteers who want to help people around their area to spread knowledge of open source technologies. We help people to learn Open source technologies like Android, Google Maps, Various Google Apis, WordPress , Wikipedia and many other. LetsNurture was glad to provide website development services to this esteemed Google group.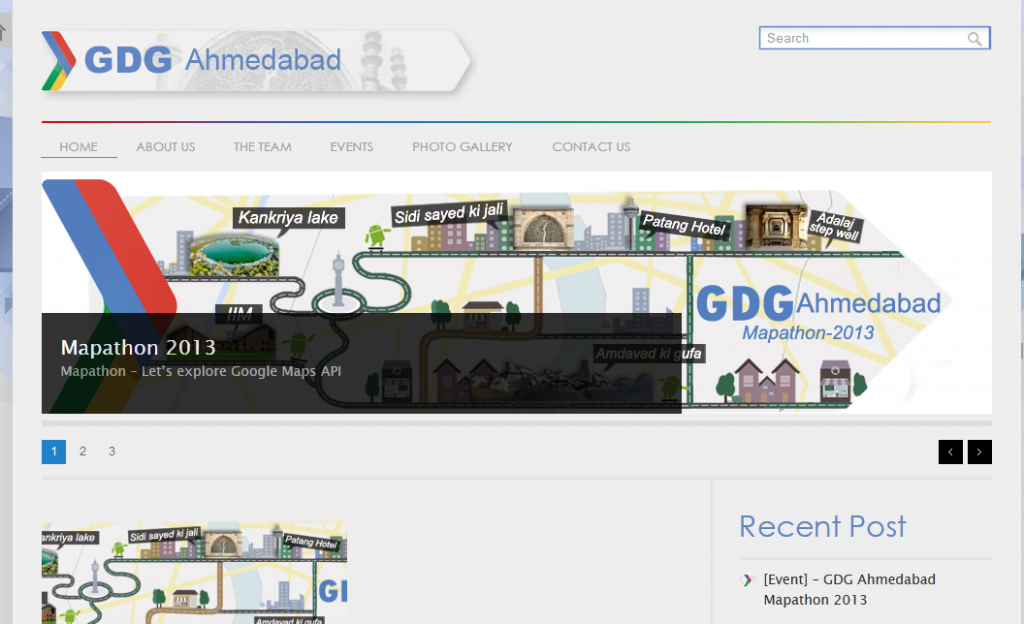 Next Event of GDG Ahmedabad to be hosted by LetsNurture
GDG Ahmedabad is Organizing a Google Mapathon.
You can find other major GDG Ahmedabad events hosted by LetsNurture below:
Write to us your unique website development ideas and let us turn them into a succcessful reality. You can email us at info@letsnurture.com.