LetsNurture is proudly demonstrating at Vibrant Gujarat Global Summit 2017
on January 9, 2017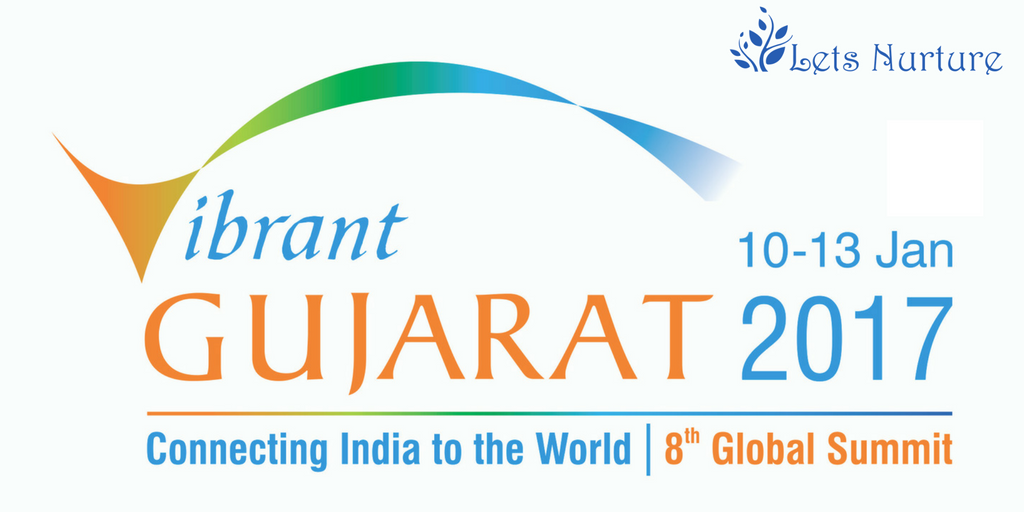 Vibrant Gujarat Global Summit is an annual event organized by the government with the crevice to every two years are making Gujarat as business Center Point. Finally, this year the 8th Global Summit will take place on 9th of January and ends up at 13th of January. 
LetsNurture took an initiative to participate in the most awaited eighth edition of International Vibrant Gujarat Global Summit 2017. We are joining the global Vibrant Gujarat as an exhibitor. We have registered Hall no. 7, Stall 206 at the global summit. Our team of employees are showcasing the phenomenal solutions with our latest IoT. We are exhibiting about:
Smart Plant: Used for live tracking of plant's health. Know what supplements your crop/plants needs sitting at your remote location, on your smartphone.
Smart Parking: Used for automatically handling the parking barrier in a parking zone with an automatic transaction of parking amount as per the requirement.
Smart Museum: Helps visitor to know the stories behind their favorite art piece, provides detailed information about the Artist and let them find art venues in nearby areas.
Smart Mirror: Know all your happenings of the day in front of the mirror and plan your activities accordingly.
We were proud to showcase our unique IoT solutions. We are taking a step forward for our greater dream for a Digital India and Internet of Things (IoT)  will initiate our vision for a connected world.
Our expert team of employees will help you to index different unique business challenges for your enterprises. Our fleet of records and having years of experience justifies our abilities to take any business challenges to offer the cutting edge solutions.  We wholeheartedly welcome you to visit our stall.