Also known as course management system, Moodle Web Application Development is again a PHP based learning software for developing interactive business websites. At our desk we have hired skilled and experienced Moodle developers that can help you with creative website development for your online business. Moodle is also known for its rich interaction and engagement that is hardly offered by any other PHP based learning system.
Our Moodle Development Services:
  Moodle customization
  Moodle Integration
  Moodle Installation
  Moodle theme development
  Moodle template development
  Moodle Plug-in development
  Moodle course design
  Moodle website maintenance and support
  Moodle consulting services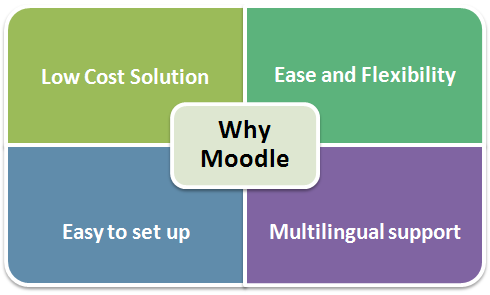 What does your business website gain with Moodle Development?
  Different forms
  Multilingual support
  SEO friendly
  Easy to set up and install
  Flexible for operating
  No technical knowledge required
  Cost effective website development
  Database activity availability
Why us?
  Fast turnaround time
  Best Infrastructure
  Highly qualified technical team
  Flexible working hours
  Domain knowledge expertise
  Dedicated developers for your project
  Affordable cost