18
January
LinkedIn is Buzzing For UK Market
Posted by

Lets Nurture
4.35 K views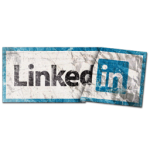 Linkedin has started to send an email to all its members regarding its dominance as a professional network. Lets Nurture is usually focused on European market and my profile was definitely dominated by my UK Network. I received an thoughtful email which I have summarize here with more insights about Linkedin and Business.
LinkedIn  is Growing Faster
Before 2 years I had predicted LinkedIn is better than Facebook for Business networking. And now people have started to believe it. 8 Million Members in UK is a big number.
Linkedin- The Search Engine For Professionals
82% Linkedin Members from UK use linkedin for business related to news and research about companies. Do I need to say where you should post your latest update and your company portfolio?
Key Decision Makers are on Linkedin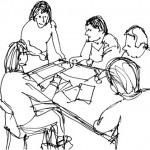 In that mail it was said that 80% of Linkedin Members influence business decisions. That means you can directly meet a person who is taking a decision for so and so company or organization.
SMES are using more..
60% Linkedin Members from UK are working with SMEs with less thatn 500 Employees. It implies recruitment opportunities for big companies , it implies growing companies are using linkedin more effectively to increase business network.
High Paid jobs are there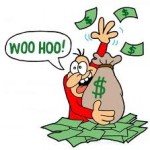 28% earn more than £98K annually. Which is normally a greater percentage for any average company. So if you are trying to get high paid jobs or as a marketer want to target high paid people linkedin can give you targeted audience.
59% of UK members are managers or senior business executives
Linkedin  Marketing & Optimization
Marketing in Linkedin starts with your professional profile , people are still peer to peer in this network. Very less number of activities are being done on company page to its audience. So, first step is to
Create professional Linkedin Profile Ex. Linkedin Ketan Raval
Increase your Connection in Linkedin
Get Recommendations & Write Recommendations
Try to Get More Endorsements about your skills
Create A Company Page And Optimized It
Create Company Page Ex. LetsNurture
Add Logo/Header
Update Your Services
Add Your Products
Add Your Team Members
Try Paid Advertising For LinkedIn Marketing
I would say Paid Advertising in Linkedin is a worth a try for B2B Marketing or increasing leads from niche market. Linkedin Marketing can get some business for your venture.
Features in Paid Advertising in LinkedIn
Find exactly the customers you are looking for. Pay only when they express interest.
Define your audience of interest: Target members based on job title, geography, industry, seniority or even membership of specific LinkedIn Groups.
Drive customers to your business: Your ads will be placed on highly visible pages on LinkedIn. Professionals that you target may click on your ads.
Pay only for advertising that works: Pay per click – i.e. pay only when members click on your ads. Stop your ads at any time. No long-term contracts. No commitments.
If you are into digital marketing working on search engine optimization or social media campaign or working on both, linkedin can be a crucial marketing tool for your business.
PS: All above Numbers are from LinkedIn Email. No Survey has been conducted by me or LetsNurture