30
December
Bye Bye 2016 – A year of IoT, Chatbots, Process implementation and much more
Posted by

Ketan Raval
985 views
2016 was a year full of enthusiasm and excitement as there had been many achievements and memories to cherish. New technologies emerged with new challenges to zeast our capabilities a little more. IoT, chatbots, process implementation and many other trends help us grow. The growth was not only as a company but also as a charting individual growth.
The year brought in a lot of opportunities to push our limits and go beyond the expectations. Some team building activities really proved to be the key to developing greater strength among the team members. Local and foreign trips added value to the business as well as individual thought process.
Technologies 2016 – IoT, Chatbots and more
Internet of Things
Major projects of LetsNurture for the year 2016 were related to IoT technology.
Smart Plant – A smart plant system was developed using sensors to understand the right climatic conditions to track the growth of the plantation.
Smart Water Management – A smart water management system to utilize the water resources efficiently was developed by the team.
Smart Parking – This had been one of our major projects for mobile app development and IoT. A smart way of parking using IoT technology was innovated by our skilled developers. A 'swipe to open' feature to open the parking gates was the highlight of the project.
Smart Surveillance – An internet of things based smart surveillance system was developed that tracked body motion.
Smart Mirror – This creative concept of reading email or accessing calendar through a mirror was the very well developed by our team.
Shuttle Tracking – Socket Programming
LetsNurture presented a very reputed client a shuttle tracking app. It tracks the shuttles from Airport to the main parking and vice-versa in real-time.
BLE
We continued exploring BLE technologies by creating beacon based apps for a museum and tour guide of the city. LetsNurture created its own Smart Museum management solution using BLE Technology. It guides the tourists and informs them about an artwork or city attractions and helps the management to analyze their audience.LetsNurture also worked on deals and coupons platform to enhance the promotional activities of the businesses. We implemented iBeacon technology for the same.
Chatbots
During a techfest called 'Hackathon' organized by LetsNurture, a very skilled team developed a messenger bot. It was a basic bot that replies to the queries related to weather.
On-demand services platform
On-demand service marketplace was one of the trending thread that LetsNurture has worked upon for this year. A marketplace for snow movers in Canada was one of our major projects that helped us bag a happy client. Other on-demand marketplace services included developing an app for movers and packers. We utilized this platform to provide our client with smart and easy vendor management solution. This included the concept of bringing multiple vendors under one shade.
Other technologies
We welcomed MEAN Stack developers in our team to cater our client requirements. We introduced methods for SDK development on demand of one of our reputed clients. Also, we worked on wearable apps for Android and Apple TV and watch. A Quora clone meant to tutor the students with a pool of registered teachers has been developed by the team. Business Intelligence dashboard is again a Live Interactive Rich Dashboard Development that we adopted this year for our very regarded set of clients.
Business Trips
U.S Visit
Ketan Raval, the founder of LetsNurture, visited U.S for a client meet. A discussion for smart parking solution and other IoT requirements trod Ketan to visit U.S with one of our clients.
Paresh Mayani, Team Lead (Android) at LetsNurture, was invited by Google to visit California for a 'Google IO 2016' conference. Also, Utpal Betai, Project Manager (Mobile) at LetsNurture, flew to the States for an on-site visit.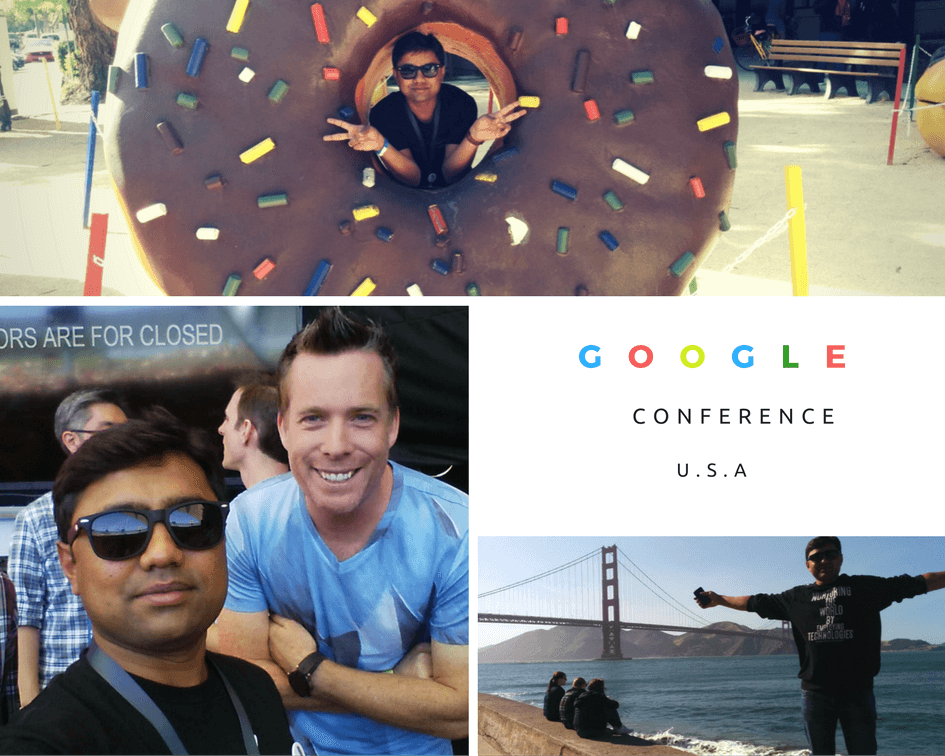 Dubai Visit
IoTX 2016 was an event hosted in Dubai. Ketan Raval visited Dubai to attend this event. With other IoT enthusiasts, we were overwhelmed to know how sizable this technology is.Our CEO Ketan Raval and Patrice had a healthy discussion about how IoT & wearables can improve player's ability for the sports industry.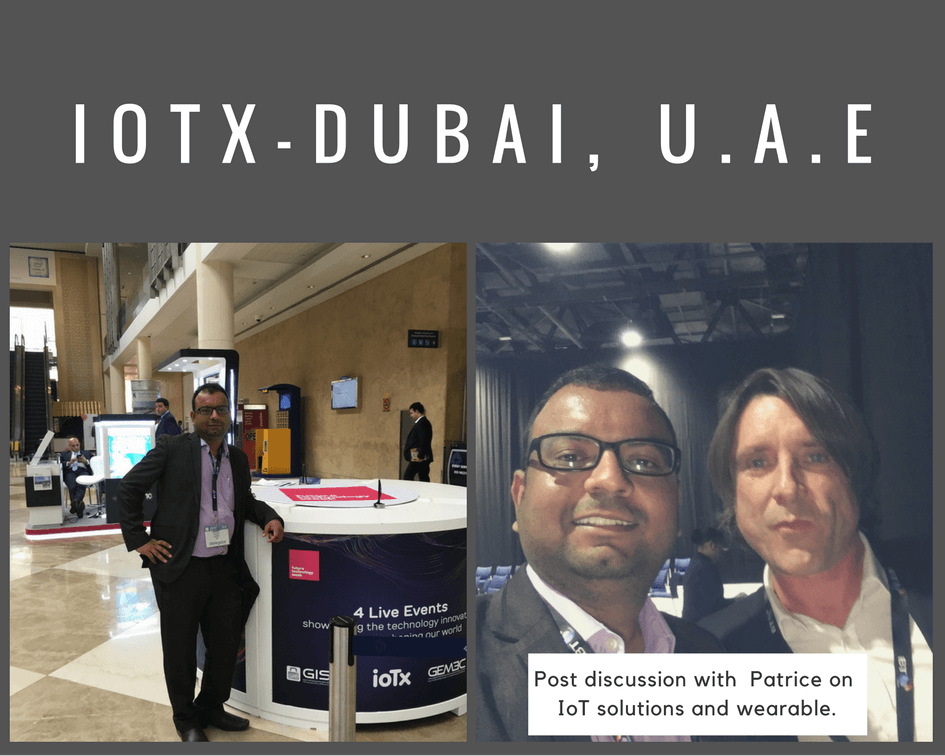 Singapore Visit
Ketan Raval visited Singapore for yet another client meet. It was a successful meeting with that helped us bag lots of opportunities.
Process Implementation 2016
We implemented process optimization solutions to manage the tasks at LetsNurture and for a better communication with the clients. SDLC system was introduced this year to track the software lifecycle. For software requirements specifications and documentation, LetsNurture furthermore, developed an SRS system for the business analysts. We introduced JIRA for Agile and SCRUM workplace implementation.
GIT repository, an open source distributed control system to manage small to very large projects with speed and efficiency was a new highlight. We commenced the use of Open Project for the internal process simplification. This process implementation mainly impacted the workflow between the teams of business analysts, quality analysts and project managers.
LetsNurture adopted the concept of ODC (Offshore Development Center). We now have multiple clients who have hired our in-house developers.
Events 2016
March 2016
Internet of things has nearly become a household name in most aspect. Morevover, the concept of IoT technology is outspread and became a major technology to look forward to for building a smarter future. In March 2016, LetsNurture was happy to present a workshop on Internet of Things at Ganpat University, Ahmedabad.
The opening session of the workshop was conducted by Utpal Betai, giving the students great details about how the small and daily used things in our lives will be connected to the internet. Paresh Mayani, then rendered a talk on Sensor Puck. Our startup venture, KarConnect ( IoT solution for Automotive industry) was introduced during this event.
April 2016
GDG (Google Developers Group) Conclave was held in April 2016 at Darshan Institute of  Engineering & Technology, Rajkot. Many tech enthusiasts from LetsNurture made this event successful by sharing their knowledge on various topics like Anatomy of Mobile Application, IoT, Ionic and much more.
May 2016
ADC (apple Developers Club) hosted a knowledge sharing event at LetsNurture. It was the first meet of its kind. The event was organized with the joint collaboration of LetsNurture and MobileFirst. Topics like UI stackview and Xcode, boosting productivity on Mac, and Cocoa, Objective-C, and Swift were discussed. It was then followed by a question-answer round.
July 2016
July 2016 was noted as the month to get motivated with a motivational and fun filled Saturday at LetsNurutre. After some dancing and grooving to the beats, there also was a session to understand the importance of 'love what you do'. It was then followed by storytelling about some real life incidents that motivated the employees to keep going. Pratik Bhansali, Business Manager, appreciated the session and thanked Yagnesh Vyas on behalf of the whole team for the wonderful fun and activity based learning session.
October 2016
A festive month of October began with some traditional folk dances called Garba night. It was then followed by LetsNurture Techfest called 'Hackathon'. The organization was divided into 8 teams. With lots of innovative ideas, the success of Hackathon was very clear over the social media. Maulik Kotak, Team Lead – SEO, was rewarded for outperforming on social media promotions.
November 2016
LestNurture proudly hosted GDG DevFest 2016 in November. Utpal Betai was one of the keynote speakers along with Paul Ravindranathan from Google Inc. The event was a huge success with the humongous audience of tech enthusiasts.
December 2016
LetsNurture organized BA meetup in December 2016 to understand business analysis. On 30th December, we plan to end this year with 'Ideathon'. This will be a competitive event to bring out the innovation in our employees.
Social Work 2016
Blood donation camp was held on Ketan's birthday. It was a successful camp that accounted a huge amount of blood donation. All of the employees enthusiastically helped to make this a success. There was a clothes donation camp as well to donate used clothes to the underprivileged. At LetsNurture, we strive to make an impact on the society by conducting social activities.
Much more to look forward to
We look forward to lot many technologies and achievements on our way for the next year. We wish and hope that your 2017 would be bright and prosperous.