16
April
Alexa for Business: Time to bring Alexa to Work
Posted by

Ketan Raval
1.12 K views
I hope this blog is being read by the mankind and not the bots… haha
We are living in an era where voice-controlled devices are the new frontier of user experience. Amidst the wireless technology and devices, Amazon is making huge leaps in the market share through its voice enabled devices like Amazon Echo and Amazon Alexa.
Whist voice-enabled devices starting to dominate lives of the people in 2017, businesses were also looking forward to gain something out of this amazing revolution.
Cometh the hour, cometh the man
Back in time when Amazon said that they would be everywhere, it was sounding like an aggressive thing to hear. Well, not anymore. Amazon is not at all content with upgrading your lifestyle by being installed at your home, they have plans to be embedded seamlessly in your work life too. They proved it by rolling out Alexa for business recently and it is anticipated to be a huge success for both parties. Amazon hopes the expert Alexa Skill developers will create custom Alexa skills to carry out voice-enabled solutions at workplace.
Encouraging Stats on Alexa
A study from the third quarter of 2017 states that the user of voice-enabled devices by Amazon has increased by 13.5% from 7.5% of the previous quarter. RBC Capital Markets predicts that by 2020, Alexa device installations could reach 128 million from just over 20 million at the end of 2017. Let's Nurture, being a passionate and leading Alexa Skill Development Company, it is a huge boost for us to read that Amazon closed 2017 with Alexa Skill growth of 266%.
We are experts in developing custom Android and iOS mobile applications, Alexa Skills and also  Alexa app development for our clients. We are excited than ever in providing custom Alexa skills for businesses to give them a upper hand considering the potential of voice-assistant devices.
Alexa for Business: Not only Virtual but an Actual Assistant too
Be it an enterprise, a small or medium scale company, Amazon is aiming to make Alexa a key to transform your company to become a voice-enabled company. Seamless integration of Alexa Skill with mobile applications for your company will unlock new possibilities. Alexa already has the potential to be an inevitable accessory at workplace- to order stationery, book conference and event venues and launch meetups and meetings.
The launch of Alexa for business was quite exciting, so let us see together how Alexa can transform your workplace across various departments.
Alexa for Business will enhance Resource Management
Alexa skill developers can come up with unique Alexa skills that help resource management framework. Ask Alexa to open any employee's individual documents without breaking your current workflow. Alexa skills can be integrated with number of monitoring tasks and operations. Alexa can retrive data to provide real-time information whenever required. You can have following advantages by having Alexa installed for your business leveraging custom Alexa skill development.
Access resource data to manage their tasks

Make notes on-the-go

Streamline billable hours for your clients for any project

Set reminders

Real-time project updates and management

Block facebook and social media platforms for certain duration

Enhance productivity and planning
Make Workfloor Smarter with Personal & Shared Devices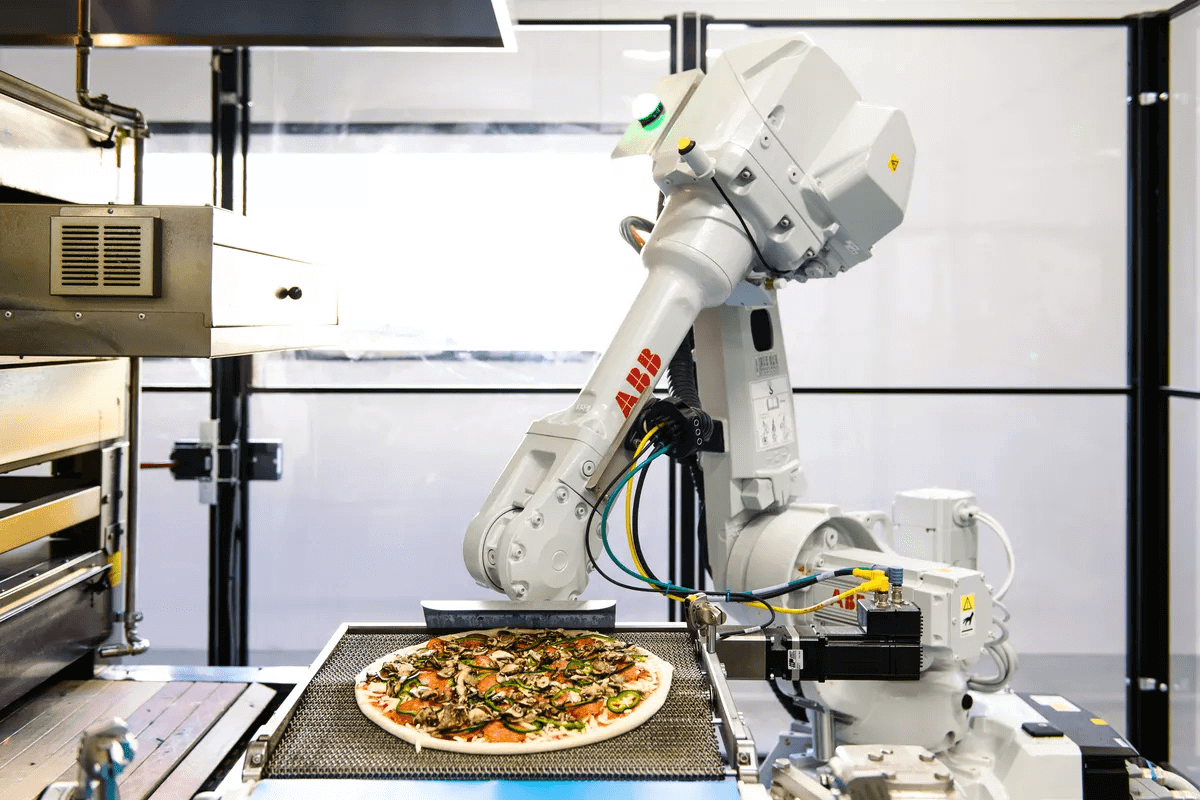 Source: Brandchannel
Bring Alexa to work with you to help employees in all departments to be more organized and productive. Your employees can use personal devices connect at work and at home. Shared devices can be used in the common areas for anyone to be used to have information or assistance for certain business applications. Just say 'Alexa, start the meeting' and it turns on video gadgets, dials conference call number to kickstart meetings. By developing custom Alexa skills, Alexa can make your workplace more efficient from the shop to the top.
Personal Devices:
Enable or Disable calling and messaging

Auto-dial conference call number from anywhere and join meetings on-the-go

Intelligent personal assistant to check your calendar and manage to-do lists

Schedule meetings, meetups and set reminders
Shared devices:
Join conference calls and meetings in conference rooms instantly

Read important facts and figures aloud during meetings

Help people to navigate around the office & find a vacant meeting room

Play music and reads latest announcements

Complaint bookings and forwarding

Assistant in Procurement and management
Alexa as a Marketing Tool adding voice to your Products and Services
Leveraging custom Alexa skill development, Alexa enhances customer service for your business in a unique manner by sending rich information with personalized voice experiences to your clients. Alexa skills developed for hospitality industry can provide a sublime and warm welcome to the guests and make them feel special by playing their favourite music or ordering a room service instantly.
Promote your products, services and offers

Instant help to clients or guests with service and information upon request

Personalized messages to the clients

Enhances customer services

Increases customer engagement and patronage
Controlled Operations for Admins

Source: ComputerworldUK
Admins can invite users to enroll their personal Alexa accounts with your company Alexa account and have the access of their calendars. The administrator department will have Alexa for Business dashboard allowing them to control and manage user profiles. IT admins will have the tools required to setup and manage Alexa devices across the organization too.
Manage Shared Alexa Devices by set up a location & assign public or private skills

Configuration and control conference room settings

Manage profiles to enroll Alexa accounts to use custom private skills from anywhere

Create and manage private and public skills for personal and shared devices

Get notifications about a broken printer
What's in there for Alexa Skill Development Companies?
Amazon has already announced Alexa for Business customers and is also likely to launch a new marketplace on Alexa for the business apps, just like the Alexa skill page for consumer apps. This has created huge opportunity for Alexa skill developers to become popular and leverage this marketplace by developing business specific Alexa skills.
Why Let's Nurture is the best place for Alexa Skill Development?
Let's Nurture is a leader in the domain of custom mobile applications development across all platforms. It has a proven track record of 10 years and now becoming prominent in the voice-enabled Alexa app development and Alexa skill development domains.
Our Alexa skill developers are passionate ever since its arrival and have worked and lived life with voice-enabled devices. We have developed number of Alexa skills already for our clients and our own workplace and business too. We develop intelligent and custom Alexa skills specifically to empower our business customers.
Check a small example of speech recognition software which will give you latest feeds coming straight away from Let's Nurture.
Sharing ideas don't take much efforts. So if you have been waiting to have Alexa devices installed with custom Alexa skills or Alexa app development, the time is now. Share your idea with us to get a free quote today.