Drupal Development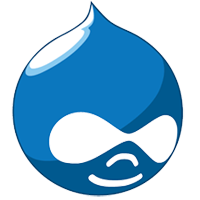 Used by thousands of website owners, Drupal content management system is highly customized and advanced. It not only targets your website growth but also brings creativity and interactivity over your website that ultimately doubles your website visitors. Above all it is an open source platform and hence it is free for installation and use. At our desk we have hired skilled and experienced Drupal developers for developing an out of the box website for your online business.
Our Drupal CMS Development Services:
  Drupal Website Development
  Drupal Theme Design and Development
  Drupal Installation and Development
  Drupal Modules Development
  Drupal Template Design
  Drupal Template Development
  Drupal Integration
  Drupal Customization
What does your business website gain with Drupal Development?
  Flexible access controls
  Role based permission system
  Out of the box RSS-Feeds
  Browser based admin
  Module for gallery and slideshow
  High level security
  Search Engine Optimized
Why us?
  Fast turnaround time
  Best Infrastructure
  Highly qualified technical team
  Flexible working hours
  Domain knowledge expertise
  Dedicated developers for your project
  Affordable cost