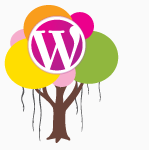 Wordcamp is one of the most respectful event happening around.  Last Weekend it was happening city Baroda which is nearby Ahmadabad where our development center is , so I applied as a speaker on this most respected event to speak about structured data. Indeed it was great atmosphere in wordcamp. Here is my experience on wordcamp as a professional.
What kind of talks we had in Wordcamp Baroda?
How to start blogging
UI / UX
Securing WordPress with various plugins
Nginx
What we should change in blogging
SEO in 2013
Structured Data & Rich Snippets ( My Talk )
There were many more exciting talks you can check who list here on http://2013.baroda.wordcamp.org/
Why we should Attend Event?
For Networking? No, that is very limited vision. ( but of course very important J) main thing is to attending this kind of event is to help India for building good Eco-system. We need a network of technocrats who can help each other to grow. India has large pool of talent who can do wonders in technology. anyway , if you attend this kind of event you can get hell of a knowledge about SEO , WordPress, Plugin Development,customizing wordpress & a lot more things about blogging and networking.This sort of event can give a chance to showcase talent as well. And for me most important thing was I made few good friends.
What I did?
I learned, observed , enjoyed and gave a speech on rich snippets & schema. It was really wonderful audience and things were too technical for few people but everyone gained some knowledge out of it.
Here are few my pictures from Wordcamp Baroda.
Would love to take part on more wordcamps and GDG Events… more